关于源森 | 智能桥梁监测终端 | 智能喷淋养护系统
河南源森物联网科技有限公司(以下简称"源森")是一家致力于智慧型基建解决方案的科技创新型企业。
Henan Yuansen Internet of Things Technology Co., Ltd. (hereinafter referred to as "Yuansen") is a technologically innovative enterprise dedicated to smart infrastructure solutions.
源森以国家大型基础建设工程作为技术攻关核心,集成多种信息系统、控制系统及海量数据,凭借深入透彻的行业理解和丰富的实践经验,为基建工程设备领域客户提供前瞻性、个性化、高价值的综合解决方案。同时,凭借自身的技术实力,积极为客户提供超值服务。源森团队从为100多家路桥企业代工生产到自己成立公司挂牌,从幕后转向前台,在路桥设备行业经过十几年的摸索与技术积累,产品始终处于业界领先地位。目前已拥有多项发明专利和实用新型专利。
Yuansen takes the national large-scale infrastructure construction project as the core of technical research, integrates a variety of information systems, control systems and massive data. With in-depth industry understanding and rich practical experience, it provides customers in the field of infrastructure engineering equipment with forward-looking, personalized, High-value comprehensive solutions. At the same time, relying on its own technical strength, actively provide customers with value-added services. Yuansen's team went from OEM production for more than 100 road and bridge companies to setting up their own company, from behind the scenes to the front desk. After more than ten years of exploration and technology accumulation in the road and bridge equipment industry, the products have always been in the leading position in the industry. At present, it has a number of invention patents and utility model patents.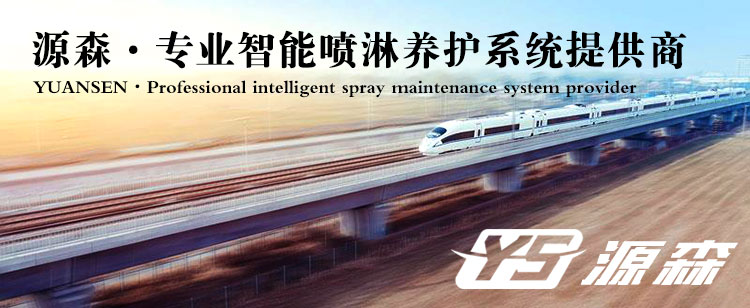 公司主要产品为路桥智能质量检测与养护系统设备:YS-BIT-24V-1KMM智能桥梁监测终端、YS-BSM1508智能桥梁喷淋养护系统、YS-BSM1508燃油蒸汽机设备等。公司始终坚持"诚信、创新、高效"的经营理念,坚持走自主创新的发展道路,产品遍布全国各地大中型基建工程。
The company's main products are road and bridge intelligent quality inspection and maintenance system equipment: YS-BIT-24V-1KMM intelligent bridge monitoring terminal, YS-BSM1508 intelligent bridge spray maintenance system, YS-BSM1508 fuel steam engine equipment, etc. The company always adheres to the business philosophy of "integrity, innovation, and efficiency" and adheres to the development path of independent innovation. Its products are distributed in large and medium-sized infrastructure projects throughout the country.
未来,源森将继续担负起时代的责任,积极进取,勇于创新,努力打造大基建物联网技术的创新与应用,让每个工程建设都能享受源森带来的便捷与高效,源森——与行业建设互惠共荣,为我国现代和未来的基建工程发展进步而不懈努力!
In the future, Yuansen will continue to shoulder the responsibilities of the times, be aggressive and innovative, and strive to create the innovation and application of the Internet of Things technology in large infrastructure, so that every project construction can enjoy the convenience and efficiency brought by Yuansen. Yuansen— -Mutual benefit and common prosperity with industry construction, and make unremitting efforts for the development and progress of my country's modern and future infrastructure projects!